1

Reboot your device

Your problem may be solved by rebooting your device. Try rebooting your WiMAX 2+ router first.
2

Reboot your PC/smartphone/tablet

Reboot your PC/smartphone/tablet and check the speed after reconnecting to the internet.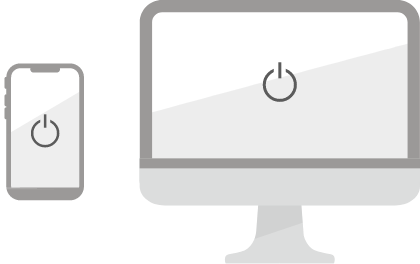 3

Check the speed with other device

Check the connection speed with a different device (PC/smartphone/tablet) from the one used in 2Reboot your PC/smartphone/tablet.

If the connection speed of other PC/smartphone/tablet is normal, please contact the manufacturer of the device with slow internet speed for support.
4

Check for speed restriction in My Page

Asahi Net WiMAX 2+ has a speed restriction depending on the plan or data traffic.
Please check in My Page shown below for WiMAX 2+ speed restriction.
*

Your Asahi Net ID and password are required.
5

Contact us

Please contact Asahi Net English Support.
Technical Support
Connection Setup/Trouble
Online form

Inquiries are accepted 24/7. Feel free to use the form anytime.

Phone (English Customer Support)

0120-577-135

10 a.m-5 p.m., Monday to Friday, excluding national holidays

*

Toll free number can only be called from within Japan. If you need to contact us from abroad, please use the Online Form.