How to Send/Receive Email with iOS 14
Start Application
Tap メール (= Mail).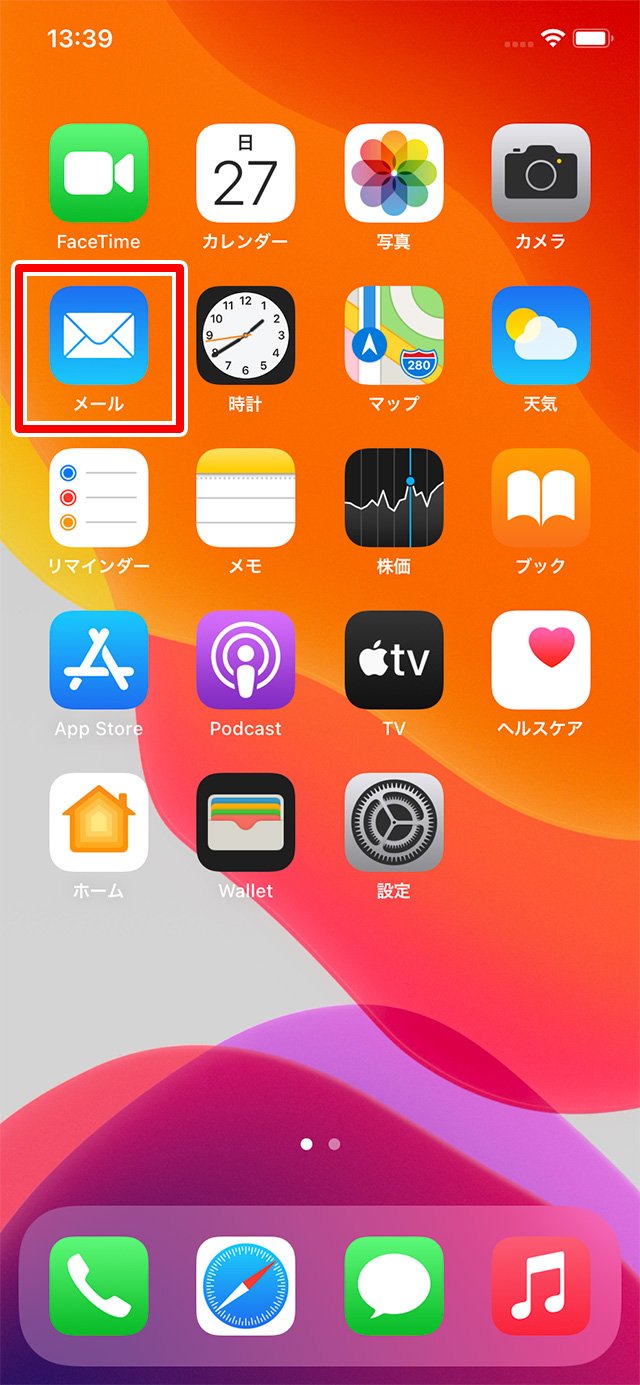 How to receive
By tapping Asahinet, you can check the email received in Asahi Net account.
(You can also check by tapping 全受信 (= All Inboxes)).
How to Send
Tap

in the メールボックス (= Mailboxes) screen.
When the Compose screen opens, enter (or select) address(es) and tap

after writing your message.
If you are sending a test mail, enter your email address in the address field and send it to yourself.
If you successfully receive the test mail, your setup is done.